Interview With Sgt. Charles Daniels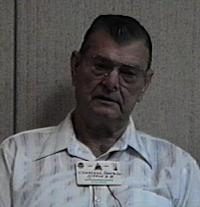 My name is Sgt. Charles Daniels,
a tank Commander in F/33rd.
After taking Roetgen we kept
going until we ran into the
Dragonteeth. Our 23rd Engineers
sent up a bulldozer and piled dirt
over several of the teeth. My tank
was the first to cross. It was on
September 12, 1944.
Back To Interviews